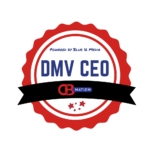 Long Business Description
Updated annually, the DMV CEO Resource List is a master list of resources in the DC, Maryland & Virginia area.
There are many resources that entrepreneurs and business owners in Washington, D.C., Maryland and Virginia to help and support entrepreneurs and business owners. While we do have events and a directory with local businesses, the DMV is a special place so we decided to create a unique list.
For all aspiring entrepreneurs and business owners, who are looking for additional resources on how to grow their ventures and entrepreneurial networks, please review the following list below. There are over 150 resources on this list. 
Please Note: We try to update this list once or twice a year, if you would like the more updated list, check out the directory on this site for members of CBNation Plus.