Long Business Description
Corpnet is the smartest, most affordable, reliable, and convenient way to start a business and ensure good standing and corporate compliance.
Starting a Business?: Corpnet will prepare and file the documents necessary to start your business in any state. Incorporate a business, form an LLC (Limited Liability Company), or File a DBA (Sole Proprietor) in any state or county in the U.S.
Already in Business?: Corpnet will send you alerts when your annual reports and other business filings are due. Filing an annual report, changing a company name, or preparing corporate minutes is just a few clicks away. Maintain your Corporate Compliance and Corporate Standing with Corpnet's Corporate Compliance Tool – the B.I.Z. (Business Information Zone) ™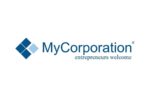 Long Business Description
MyCorporation makes starting and maintaining a business easier. We'll help you form a corporation or limited liability company online in just a few minutes.